WooCustomAccount|Custom My Account Page for WooCommerce
Features|Enhance your customers' experience
WooCommerce is a bit restrictive when it comes to the "My Account" page. No possibility to add your own tabs, widgets and shortcodes. This is now possible with this useful and lightweight plugin.
Add your own "My Account" Tabs

Create your pages, add the content you want, including widgets and shortcodes

Reorganize you custom tabs, add or delete them easily.

Name the tabs and select the url shown to your customers

Set roles restrictions to your tabs to show them only to the right persons

Clear and intuitive interface

World Class Support

Setup|Easy to configure
Create the pages you want to display on the My Account page like any other page of your website
Then, simply add these pages in the My Account page by using the WooCustomAccount plugin :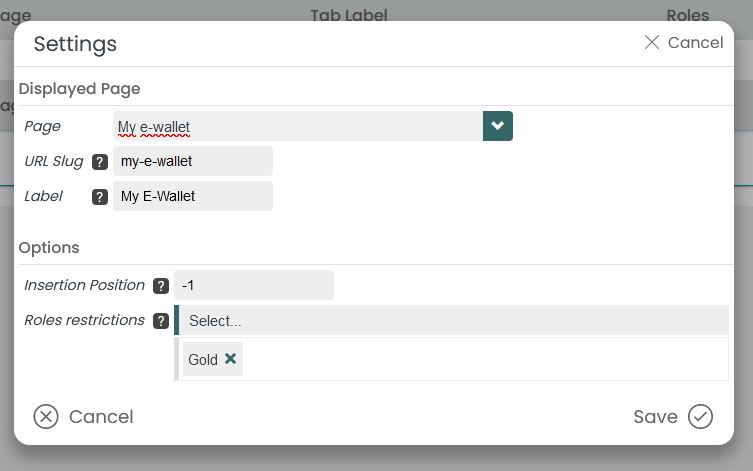 That's it. Your customers now have access to the new tabs in their account page.
Role Restrictions|Control who has access
If you want to restrict some tabs to specific user roles, that's also possible with WooCustomAccount. When you create a new Tab, simply select the user roles allowed to see that Tab :
That's as simple as that. Users who don't have at least one of the listed roles won't see the restricted Tab.
FAQ|We answer your questions
If you have questions about the plugin or its possibilities, feel free to send an email to contact@longwatchstudio.com with your questions and we'll answer you as soon as possible.
No, you can't. However, we offer a 14 days refund policy, no questions asked. If your purchase doesn't suit your needs, we'll refund it.