Translate with Loco translate
Translate with Loco translate
This documentation is for the WooRewards plugin
If you don't find your language, or if it's incomplete in the default language pack, you can add your own translations. In order to do that, you will need the Loco Translate plugin.
Summary
Download and install Loco Translate
Go to WordPress.org and download the Loco Translate plugin.
Install it on your WordPress website like any other plugin.
Translate the plugin
Go into Loco Translate → Plugins.
In the Plugins list, fill the research box to find "woorewards" (1) :
The important thing here are the "Sets" (2). You have 3 Sets to translate.
Click on "WooRewards" to open the Sets screen.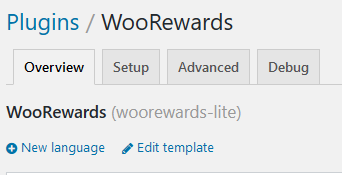 What are "Sets" ?
Sets are the different files required by the plugin. WooRewards requires 3 sets :
WooRewards (woorewards-lite) : All about the Free version
LWS AdminPanel (lws-adminpanel) : Default elements from our core build
WooRewards PRO (woorewards-pro) : All about the Pro version
Check if your language is already inside each Sets. Here, for example, the sets for "French" filtered :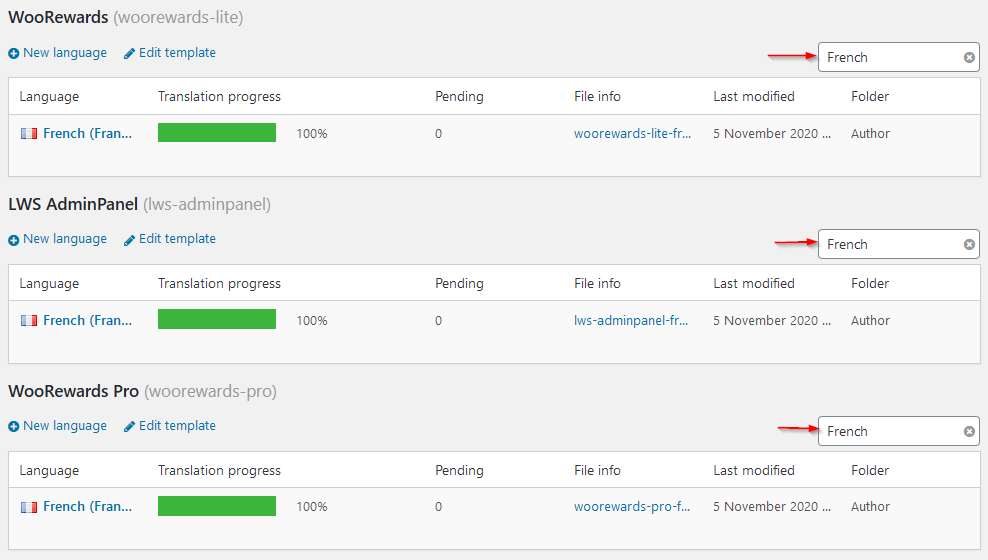 Adding a New language
As previously said, you will need to add a new language in every set to be fully translated.
Click on the "New language" on any set :
Choose your required language (1), and select "languages/loco/plugins/…." as location (2).
Warning
If you select the "Author" location, you may lose the file by updating the plugin.

Click on "Start Translating".
Translate each strings.
Now you need to translate each string that Loco Translate could find inside the Set.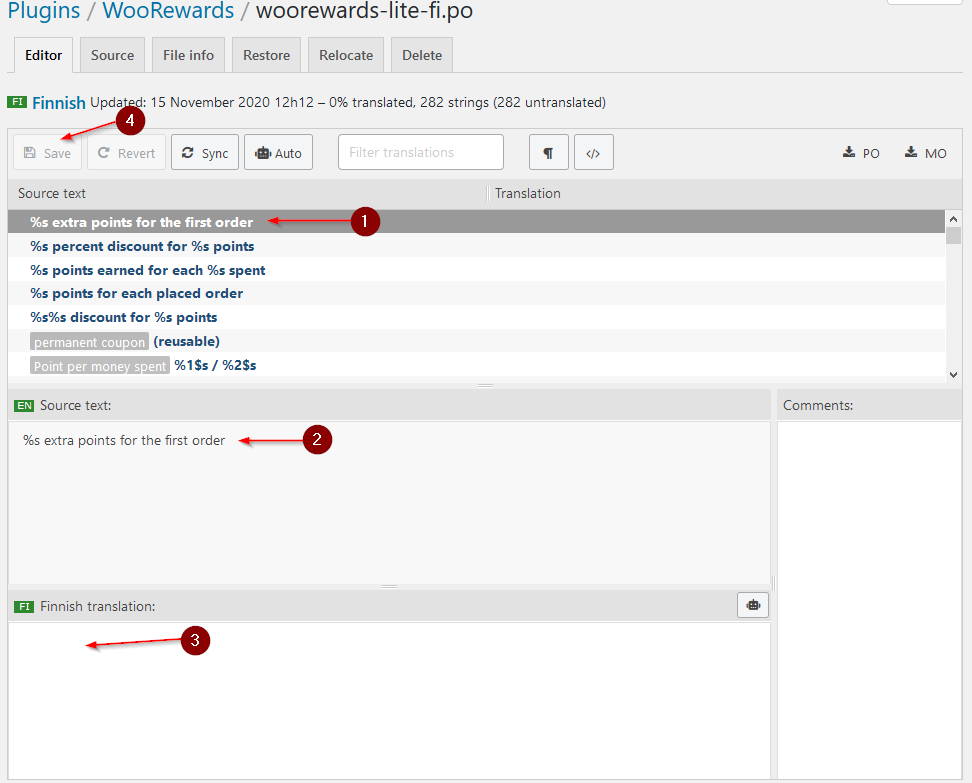 Select the sentence to translate (1), you will see the source text on (2), and you have to fill the translation on (3).
When all strings are translated, click on "Save" button (4).
We recommend you to regularly save your translation, not only once at the end.
Note : some source text will show you dynamic sentences using "%s". That means that it will be replaced by the value found for the user, at the moment it is shown. Replace them inside the translation where it should be.
Editing a set's language
WooRewards has a community that sends us some translation files, included in each release. But these files generally have some missing sentences.
Click on the required language to open it, and first click on the "Sync" button.
You will get a small report on the top.

Now you can edit all necessary sentences and click on Save.