Loyalty Program Count Limit
Loyalty Program Count Limit
This documentation is for the WooRewards plugin
This FREE add-on allows you to turn off a points and rewards system after is has given points a certain amount of times.
Installation
First, you need to download and install the add-on. Go to MyRewards → Add-Ons and find the Add-On in the list. Click the Download button.
Afterwards, go to Plugins → Add New → Upload plugin and select the zip file you just downloaded. At the end of the process, click on Activate. That's it, the Add-On is active.
Setup
After the Add-On activation, go to MyRewards → Points and Rewards and edit the system for which you want to set a limit.
In the advanced settings, you'll see a new option :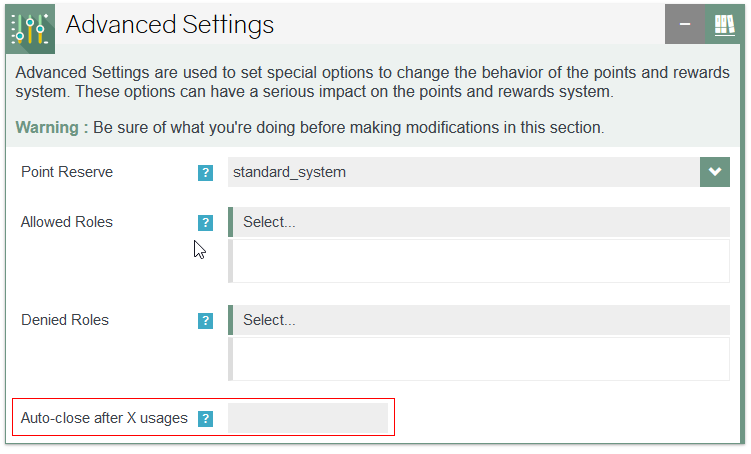 Set a numeric value and save your settings.
Every time a user earns points with that system, the usage count will increase by 1. When the usage count reaches your set value, the points and rewards system will be turned off.
You can track the current count by goint to MyRewards → Points and Rewards.